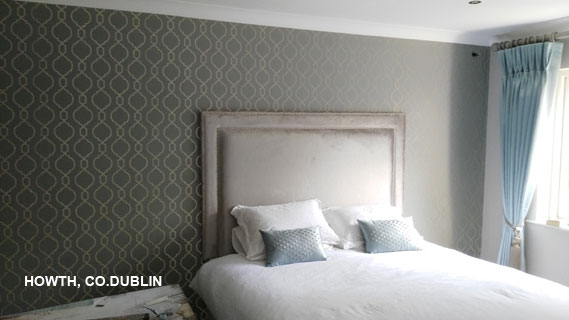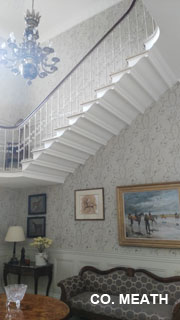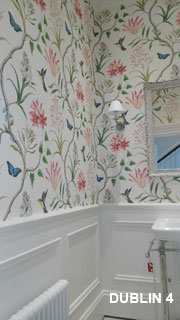 If not experienced in the art and technique of hanging wallpaper, it can prove to be a tiresome, time consuming and frustrating task! To achieve stunning and perfect results first time it may be prudent to employ an experienced decorating company skilled in the art of wallpapering. The Fitzwilliam Painting Co is exactly that!
Wallpaper Hanging in Dublin
We have an abundance of experience and produce exceptional results as many of our existing clients will testify to.
You should also bear in mind that wallpaper can be extremely expensive, so it makes sense to get it right, first time. Our complete papering service includes: –
Accurate measuring to quantify how many rolls will be needed
Removing old wallpaper and any rough paint that may lurk underneath
Filling and sanding of walls before application
Hanging your chosen paper.
Chimney breasts, problematic wall angles, odd facets, uneven walls are just some of the minefields we can get around! You can leave the arduous work to us and come home to find perfectly hung paper, no mess, disruption or rubbish – just a room ready for you to move back into and admire.